Marina Del Rey, a man-made place of beauty and boating, is one of my favorite places in Los Angeles. Burton Chace Park is a great place to enjoy its air and views.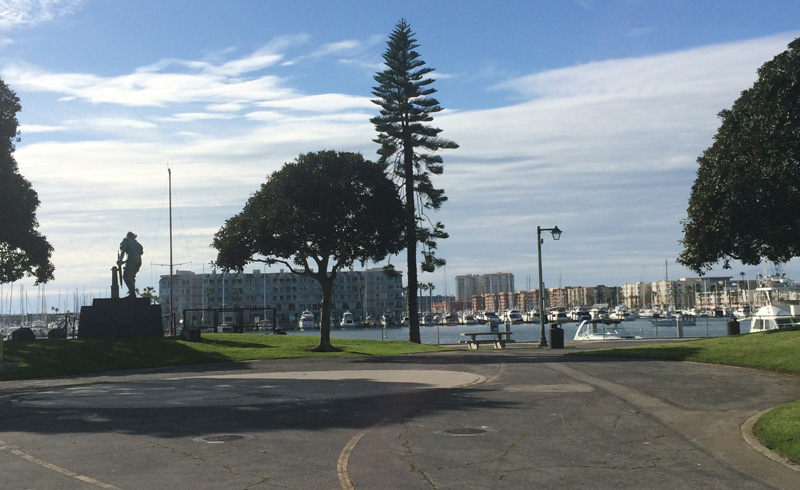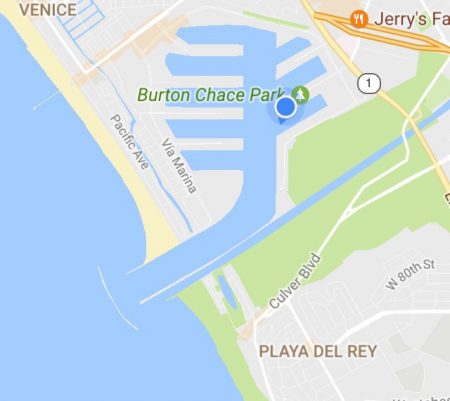 This morning I had a meeting with a client located near the marina so I am taking advantage of being in the area to enjoy an afternoon here.

If you're traveling to Los Angeles and have the time I highly recommend Marina Del Rey as a place to spend an afternoon.

The marina area has many restaurants, some right on the water. But I wanted to be outdoors in the fabulous air, so I walked over to the Ralphs supermarket and purchased some food from the deli counter. There's plenty to choose from there or you can buy fried chicken or sandwiches as well. There's also plenty of packaged food for sale in the aisles, of course.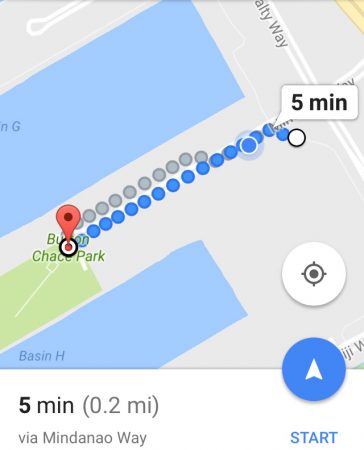 Ralphs is on the corner of Mindanao and Admiralty Ways. Walking out of Ralph's down Mindanao about .2 mile, you enter Burton Chace Park. This is what I have done today and am sharing with you while I am here. You can see this walk on my Google Map.

[I'll try to bring you information about restaurants here in the future.]

Being February, this is the off-season for the marina. It's not terribly sunny or warm but the skies are blue, the sun is out, and I am comfortable in long pants and a three-quarter sleeve shirt. Between 4:00 or 5:00 it will start to get chilly. But for now the sun is high in the sky and a gentle breeze flutters the many trees within the park.

I hear the sea lions calling each other from the nearby water and the tiny chirps of the little birds that frequent (or live in) the trees in this park. As the park is on a little peninsula, it is surrounded by boats and boatyards. In the distance, I can hear someone working on a boat. Occasionally I can hear the tapping of a mast on a sailboat. As I've sat here I saw one boat motoring out to sail.

The sound of planes making their over-water ascent from nearby LAX into the sky is also part of this atmosphere. I happen to love that sound. To me, it's the sound of excitement, of people traveling all over for all kinds of reasons.

There are a few people here in the park this off-season day and the quiet sounds of people wandering through are welcome.

On a warm summer day, this park is full of families having barbecues at the covered barbecue area or holding a birthday party or simply hanging out. But there's something special about the solitude of off-season.

This slideshow requires JavaScript.

Today I approached the park by land as most people do. However, there are also docks at the end of this little peninsula park and in the summer many a boat is tied up at them to access the park or area.
Events
Another thing about Burton Chace Park is that there are special events and concerts held there.
You can read about the park and events held there at ChacePark.com.
Getting to Marina del Rey and Burton Chace Park
You can come by car and park in one of the LA Country parking lots ($6 pre-season 2017, $8 or $10 in summer).
You can take one of many public buses.
You can take the Free Beach Shuttle, when it's operating and if you're in the right location to pick it up. You should be able to find info about it at Beaches.lacounty.gov. (I fear if I give you a direct link, that link will just go bad and become useless.)
I'm not sure if this replaces the shuttle, but there is The Free Ride. Hopefully, this link to the TThe Free Ride flier will hold up.