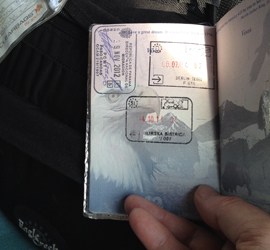 Every so often someone asks me how many countries I have been to. I usually reply that it's easier to name the places I have not been.
So maps that let you list your visited countries or places come in handy. The flaw with country counting though is that you may have been to just one town or city and the entire country gets marked. That's always inaccurate, but when it comes to the USA, China, Russia, Canada, etc it is egregious. I certainly haven't been to all of Alaska either!  Anyway, with that precaution, here are my countries.
(And for those of you thinking I shouldn't post my passport stamps, this was run through Photoshop so there isn't any valid info to be read.)
Jordan isn't listed yet. Technically I was there, but only in Petra for a day.
And remember, if you're playing the country counting game, you're not necessarily experiencing the counties.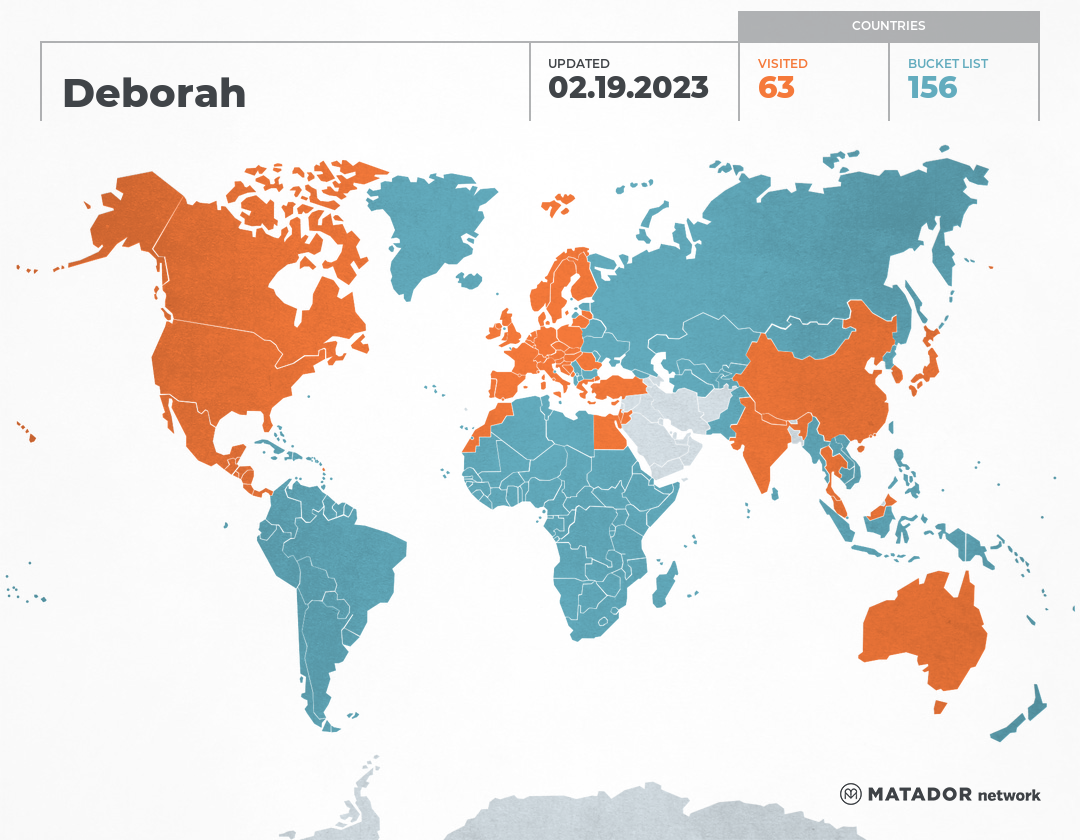 Deborah has been to: Andorra, Austria, Australia, Bosnia and Herzegovina, Belgium, Belize, Canada, Switzerland, People's Republic of China, Costa Rica, Serbia and Montenegro, Germany, Denmark, Egypt, Spain, Finland, France, United Kingdom, Gibraltar, Greece, Guatemala, Hong Kong, Honduras, Croatia, Hungary, Ireland, Israel, India, Italy, Japan, South Korea, Liechtenstein, Lithuania, Luxembourg, Latvia, Morocco, Monaco, Montenegro, Martinique, Mexico, Malaysia, Netherlands, Norway, Nepal, Panama, Poland, Portugal, Sweden, Slovenia, El Salvador, Thailand, Turkey, United States, Vatican.
Get your own travel map from Matador Network.